Start creating 360° interactive virtual tours in minutes
Enjoy a 30-day free trial, then pick the virtual tour server with a managed hosting level that's best for you.
CSI:360
Basic Cloud
CSI:360
Managed Server
CSI:360 Server
(Your Facility)

All prices in USD

$279/mo

Number of Projects

Up to 500 Projects
Up to 5,000 Projects
Unlimited

Animated Hot Spots / Push Pins

Multi-User Features

iPad / iPhone / Android Support

iPhone / iPad Auto Spin Feature

Multiple Floorplan Feature

Custom Domain / URL

V.I.P Support / Training

Up to 2 Hours/mo
Up to 8 Hours/mo
Unlimited
No credit card required. Start your 2-week free trial and start creating virtual tours. We show you how.
Custom programming solutions available.
Not sure what you want?
CLICK HERE
and we'll call you. Tell us what you're looking for and we'll come up with an affordable solution to meet your needs.
Highlights of the CSI:360 Virtual Tour Cloud Server
| | | |
| --- | --- | --- |
| Intuitive drag and drop interface | | 100% Browser-based. Create virtual tours with a few mouse clicks. |
| Custom logos, hot spots, MP3 audio | | Upload custom arrows, photos, logos or sound / narration. |
| Multi-client management | | Admin panel lets you manage hundreds of projects and users. |
| Facebook Ready | | Easily link your CSI:360 virtual tours to Facebook. |
| HTML5 Ready Now. | | Create HTML5 virtual tours for any supported mobile device. |
| 100% scalable cloud server | | CSI:360 virtual tour servers grow with you. Add more storage as you need it. |
Looking for an APP or custom development for your 360 needs?
Email us
or call us toll free at 1-866-902-3600 | See our FAQ section below.
Don't Forget... We Also Offer 360 Virtual Tour Camera Kits.
Complete 360 panoramic camera systems, upgrade kits for your existing cameras, elevated / aerial systems and a lot more.

360 Virtual Tour
Camera Kits
We have complete 360 panorama camera systems and upgrade kits if you already own Nikon or Canon cameras.


Remote training
program available
Our CSI:360 systems can be taught on-site to your employees or remotely (distance-learning)

Our department saves money with VPiX CSI:360 as we keep the investment in our cameras we already own.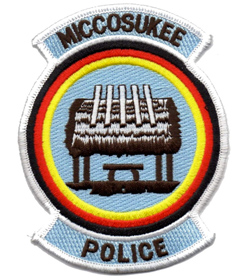 Ofc. John Medina
Miccosukee Tribal Police
Q: Can you customize the Crime Scene Software?
A: YES. Your account manager will bring in one of our crime scene software designers to help design the changes you want into the system. Then we'll test it on a remote server and make any adjustments before the server goes live.
Q: What about asset management photography?
A: Corporations like Procter & Gamble use VPiX360 solutions to photo document their assets worldwide. Duracell, Pampers, Gillette, Pantene and their other brands are packaged and shipped from large warehouses around the globe. P&G uses VPiX 360 to document all their remote locations which helps them better manage their assets and saves them thousands of dollars every year.
Q: What about Accident Reconstruction Software?
A: We provide a solution for insurance adjusters which include both 360 camera kits and easy to use accident reconstruction server that is web-based like CSI:360. Within minutes you can photo-document the scene showing the damage and make it interactive with hot spot navigation arrows, custom floor plans, Google maps and field notes.
Q: What about Homeland Security Photography?
A: We offer 360 photography solutions for the Federal Protective Service, the FBI and many law enforcement agencies. They use VPiX 360 and CSI:360 to document public buildings and schools in the event of a future terrorist threat.
Q: What about Insurance Photography?
A: Unlike accident reconstruction software, Insurance Agents are moving to video and 360 virtual tour documentation of high-value personal assets. For example, an insured customer will benefit by having rare or expensive art, home furnishings or automobiles captured in 360 in the event of fire, tornado, theft or other acts of God. Insurance adjusters can simply process claims faster if the insured party had purchased the insurance photography 360 service prior to filing an insurance claim.
Q: We already own servers. Can you remote install the CSI:360 software?
A: YES. We offer remote installations of the CSI:360 server software, which is a preferred method of installation by the FBI, private security firms and law enforcement agencies. Typically installation and configuration takes place over a weekend and Monday, you can test drive the system then delete our temporary access.